About The Riviera Association
Founded in 1930, the Association is an all-volunteer, 501(c)(3) organization that works to maintain and enhance the distinctive character of the Riviera and quality of life of its members. We educate and engage with our members on ways we can collectively improve our neighborhoods and increase public safety, focusing on areas such as zoning, density, policing, roadways, utilities, traffic safety, fire protection and land use.
Our Mission
Our mission is to maintain the quality of life characteristic of Santa Barbara's Riviera. The Riviera Association facilitates communication and disseminates relevant information to Riviera residents.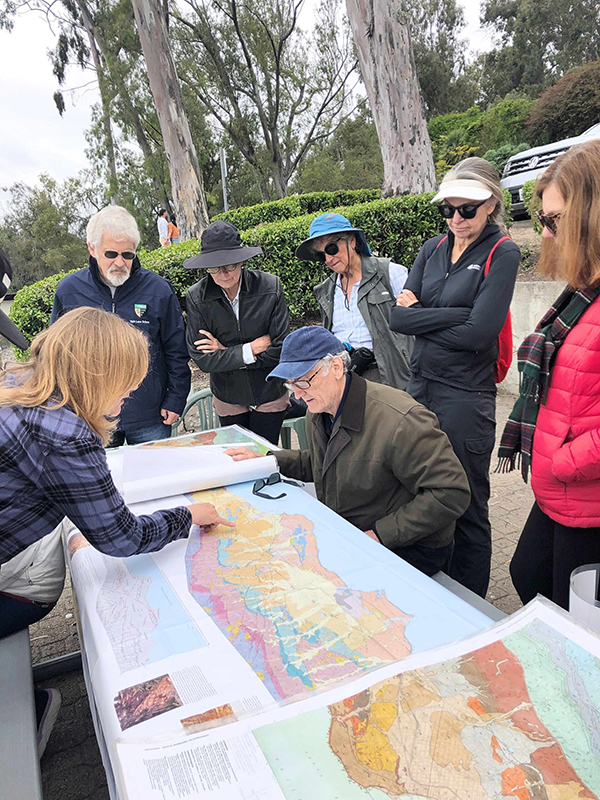 The following are examples of some of our recent accomplishments:
Worked with Santa Barbara City Parks and Public Works to arrange for clean up at Franceschi Park and for clean up and beautification of the medians on APS.
With the help of our District 4 Councilmember Kristen Sneddon, we educated Santa Barbara City Council and City Fire on the need for increased fire mitigation efforts on the Riviera, which led to decisions and additional resource commitments which were adopted and formalized in the updated Community Wildfire Protection Plan.
Gathered and disseminated important information to our members on home hardening and other opportunities to reduce wildfire risks, including the benefits of forming Firewise Communities to better protect our neighborhoods.
Along with Councilmember Sneddon, we worked to educate city leadership about the wildfire–related risks of allowing State Senate Bill 9 (SB 9) lot splits and duplexes on the Riviera, which helped to influence the council to prohibit SB 9 in our district.
Organized and moderated a City Council District 4 candidates forum.
Surveyed association members on key issues facing the Riviera and our city, drawing on the 140 plus responses in our discussion with city leaders to advocate for improved fire safety, more affordable workforce housing, and preservation of our downtown character and aesthetic.
Coordinated member update by Director of Parks & Recreation of the future plans addressing Franceschi Park enhancements.
Invited mayor, city administrators, city councilmember to our general meeting for an open discussion on city finances and budget priorities for Riviera residents.  
Recruited eight members to serve three to six year terms on the association's board.

Officers
President: Shelley Bookspan 
Vice President: Jeff Byrne
Treasurer: John Mosby
Secretary: Michael Erickson 
Terms Expire 2023
Terms Expire 2024
Christina Broderick
Chuck Croninger 
Gayle Eidelson 
John Mosby 
Richard Page 
Laurie Macmillan 
Terms Expire 2025
Jeff Byrne 
Janis Clapoff 
Padric Davis
Michael Erickson

Paul Gertler

 
Nancy Hassett
Diana Washburn 
Board Committees
Fire and Safety – Laurie Macmillan
Membership – Gayle Eidelson
Hospitality – Diana Washburn, Janis Clapoff, Christina Broderick
Newsletter – Jeff Byrne
Streets & Utilities – Richard Page
Website – Michael Erickson
Parks –Chuck Croninger, Paul Gertler
Recruitment/Nominating – Chuck Croninger